Trump & Patriots Street Rally Announcements
          We're Just Here to "Pump You Up" !
     
Trump Boat Parade
Saturday – August 29th, 2020
Clarks Hill Lake, Appling, Georgia – Wildwood Parks and Recreation.  12noon till 3pm
Trump Boat Parade Clarks Hills Lake. We will gather under the power lines at WildWood park. A horn will sound 3 time to let you know the front boats are moving. Please use caution when we start moving and do not swamp the boats around you. We will head towards the Corp Of Engineers parking lot to be photographed and we will disburse.
TRUMP FLAGS AND APPAREL –
Available at the Trump Stand – corner of Lewiston Road and Columbia Road, ( land next to the gas station ) Grovetown, Georgia.  Summer hours – Saturday Sunday 3pm..till…Always depending on the weather. The Trump stand will try to be open as much as possible week of August 23- 29th for folks still needing flags for their boats. We will try to post this weeks hour RIGHT HERE….update each day this week…so check here before driving out to the Trump Stand…across the street from the United Methodist Church.  Again – hours open will depend on weather – rain of threat of rain…the stand will be closed.  See you there…
SUNDAY AUGUST 23RD
THE TRUMP STAND
OPEN 230PM.. TILL LATE EVENING
                        For More Pics see "The Trumpian's Corner" page
NEXT RALLY _______ 2020
ATLANTA –  MAGA HAT RALLY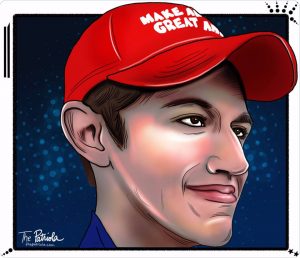 LAST RALLY        

1) Trump Street Rally Date:   SATURDAY – FEBRUARY 16TH, 2019
 Theme:  "MAGA HAT"  WALKING RALLY AROUND CNN CENTER ATL
Time:  12:00 pm – 2:00 pm  CNN CENTER ATL
Address: 190 MARIETTA STREET N.W. , ATLANTA, GA 30303 
Parking Suggestions:    check back 
What to bring:    Wear your MAGA HAT  –  bring American flags, Trump flags, Trump Signs, Trump Hats, Shirts.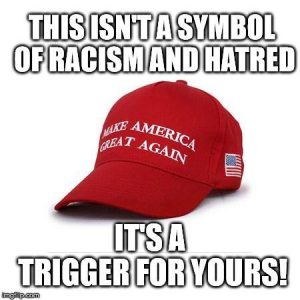 See you in Atlanta  !
________________________________________________________________________________________________
NEXT RALLY FEB 20, 2019
 NATIONAL MAGA HAT RALLY – WEDNESDAY FEBRUARY 20th, 2019  – LOCATION – ALL 50 STATES & U.S. TERRITORIES – WEAR YOUR "MAGA HAT" ALL DAY  – MAKE THE DEMS CRY AGAIN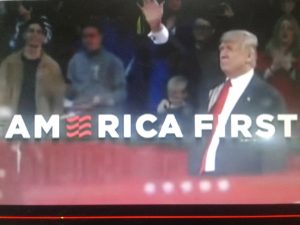 Truth – Justice – And The American Way
                        See You At The Rally !
For your TRUMPIAN listening music – click link below
________________________________________________________________________________________________