–  ALL GUNS MATTER  –
Hello Patriots,  we are going to start posting  Stacey Abrams Gun Control policies on here as we research the data….then we will come back and break it down for you. Check back each day as we add more of our research…point out facts…and share our opinion.  Please share this page with as many Georgians as possible….the information we about to share with you will be shocking.   The Georgia GOP victory on Nov 6th 2020… ( David Perdue & and down ticket GOP candidates )…is in the hands of the Georgia Gun owners.   This election…you are Paul Revere – we can't win without you – spread the word about this page and the dangers of  Socialist Stacey Abrams. 
                                                                      Thank you for your support,   Patriots Staff
____________________________________________________________________________________________________________________
Stacey's Gun Control Policy For Georgians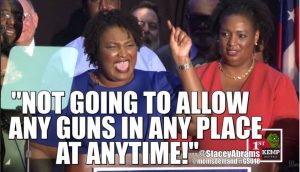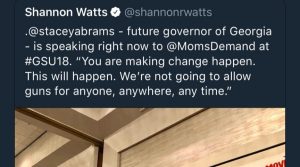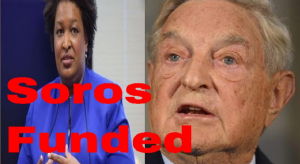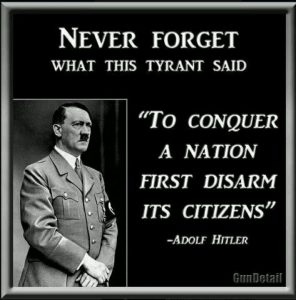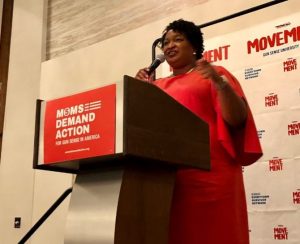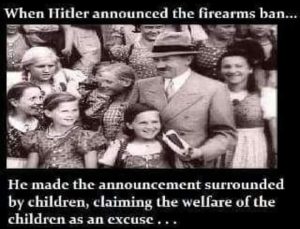 Socialist Stacey Abrams: You are a "BIGOT" if you Stand Your Ground
     As we continue to gather more data for this page – your can start you reading here
We know the details of Radical Stacey's gun control agenda.  It's ugly.
The highlights of Stacey's gun control includes ….
*** Banning of firearms, magazines, and ammunition owned by millions of Georgians
*** Ordering the GBI to "Seize" and "Destroy" the firearms, magazines, and ammunition she wants banned
*** State gun registration of all firearms stored in a government database
*** Gun confiscation orders that would be implemented without due process of the law
*** New state "mental health" mandates that creates government databases of who can and cannot carry or possess firearms
*** Elimination of all private sales between individuals without having to first ask government for permission, which would virtually end all gun shows in Georgia
*** Repeal of Georgia's "Stand Your Ground" law, mandating Georgians would have a "duty to retreat" in the face of a violent attack.
        
Over 1,000 gun grabbers gathered in Atlanta over the weekend for a left-wing "organizing" event put on by billionaire anti-gunner Michael Bloomberg.
As the keynote speaker Friday night, Bloomberg railed against your rights, bragging about "landing punches" and that your Second Amendment rights are "on the ropes".
He concluded by saying "we're getting stronger and stronger".
Bloomberg chose Atlanta for his gun control confab because the governor's race here is his top race for 2018.
He's pledged $80 million to elect gun-grabbers like Radical Stacey Abrams, with capitol insiders reporting he will spend between $10-$15 million in Georgia to do so.
That's in addition to unlimited millions of dollars from George Soros, Tom Steyer, and a $10 million pledge from San Francisco Socialist Susan Sandler.
QUOTE:  
 Stacey Abrams, candidate for GA governor:  "It's OK to talk about taking away weapons that have never belonged on our streets."   

 –
Stacey Abrams,  August 11th,  Politic @ myajc.com  8-12-18 
  Ms Abrams Speech at the "Moms Demand Action" event , Ms Abrams said the following…according to Ms Shannon Watts …Moms Demand Action.org Founder..Tweeted )
                                             The founder of "Moms Demand Action", Shannon Watts, tweeted out this quote from Radical Stacey:
                        "This will happen. We're not going to allow guns for anyone, anywhere, any time."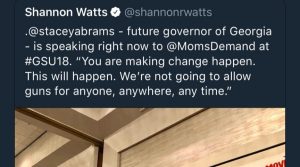 After being caught with her hand in the cookie jar by GGO members and supporters on Twitter, Radical Stacey or her staff ordered Watts to delete the tweet.
                     Untrustworthy Stacey – Don't believe a word out of her mouth.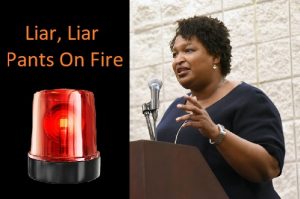 While campaigning in Dalton, Georgia, Stacey Abrams was confronted with a question concerning the Second Amendment.
Instead of owning up to her past support for (HB 731 -2016) and (HB 10 – 2017), which would BAN, CONFISCATE, and DESTROY virtually all "semiautos", magazines over 10 rounds, and tens of millions of rounds of ammunition, Abrams said that she's "not taking anyone's guns".
Here's the news report from WTVM.com:
"I was wondering what you would have me tell my friends who say that you're going to come take their guns away," one young woman asked Abrams.
"All I'm calling for is not eliminating the Second Amendment, not taking anyone's guns," she said. "What I'm calling for is gun-safety regulations."
We know this is a flat-out lie because of the legislation she cosponsored in the past that would order the GBI to seize, confiscate, and destroy firearms, ammunition, and magazines.
           …….we will change the South forever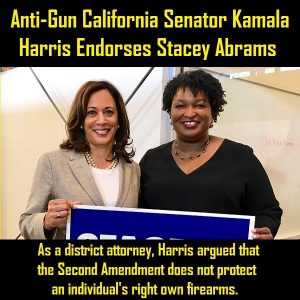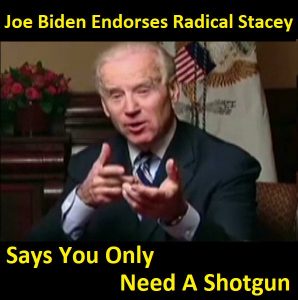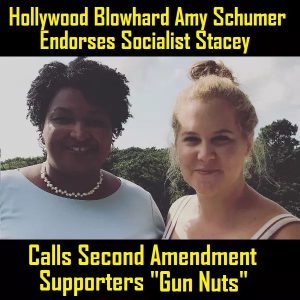 "I will get the NRA shut down for good" –  Hillary Clinton,  August 8th, 2015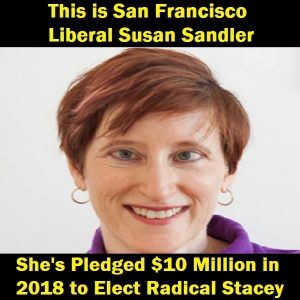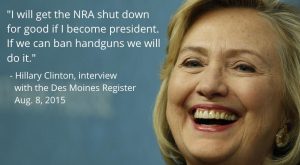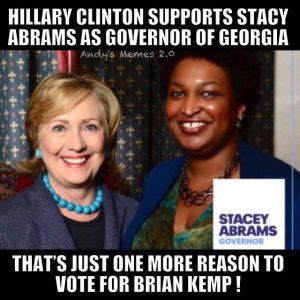 "If we can ban handguns we will do it" –  Hillary Clinton,  August 8th, 2015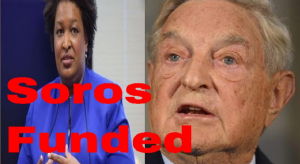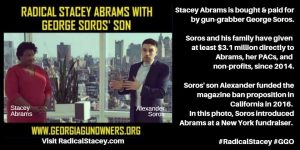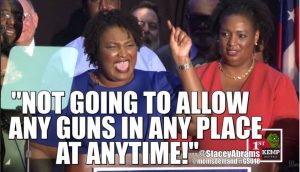 ___________________________________________________________________________________________________________________
Pro – 2nd Amendment
     "I Am the Majority" Mark Robinson addresses Greensboro City Council on gun show ban – YouTube
Pro-Trump Super PAC Releases Ad Blasting Liberals' 'Anti-Gun Agenda' – YouTube
https://www.youtube.com/watch?v=sIzLnTEXk88
                 Inspirational speaker –  Pro- 2nd Amendment –  Mr. Y.G. Nyghstrom  of  Atlanta, Ga.
Use of the name and likeness of any candidate, officeholder, or other individual is for the purpose of this Web Site"s political communication only and IN NO WAY indicates any authorization by, affiliation with, direction from, or endorsement by that person of any kind.