Patriots Founder Randy Effler with Georgia Governor Brain Kemp & Gun show attendees
                Welcome To Patriots Of the 2nd.com  Where the 2nd Protects the First.
                                                                              Join Our Ground Game !
                                                                                                Voter Registration at Gun Shows  – Where Our Base is !
We are defenders of the of the 2nd amendment, the constitution, support the Trump agenda, and the AMERICA FIRST 2020 re-election campaign of President Donald J. Trump to his second term…President Trump is a strong defender of the 2nd Amendment.  Visit our booth at guns shows. We provide onsite voter registration for all in need who qualify…if you are 18 years of age, have moved to a new county or state (you need to re-register), or if you've never registered to vote before – COME SEE US !  On display we have campaign  information on competing  local and state candidates, and their position on the 2nd Amendment,   Our goal is to register one-million new gun owner voters by the November 2020 Presidential Election…AND LADIES, that means you too! ? We are big supporters/encourage Ladies gun ownership and becoming conceal carry permit holders – LADIES,  the 2nd Amendment is your right!…Don't let the Democrats take it.   How You Can Help? – We invite you to partner with our AMERICA FIRST 2020  campaign endeavor by shopping in our online Apparel Stores. Net proceeds help to cover our financial cost to bring this service to gun owners and shoppers at gun shows throughout America.  Join Our Ground Game, we ask for your support  – Together we will re-elect President Trump and safe guard the 2nd amendment, Protect the First Amendment and truly Make America Great Again. Please share our website with a friend.  We invite you to daily return to read President Trump's Daily Tweets – updated ever day…see far right bottom button on tool bar.  See you at the gun shows…it's going to be HUGE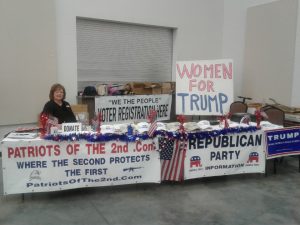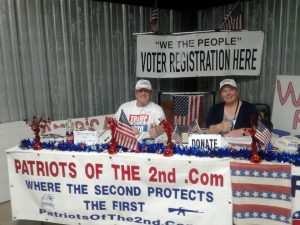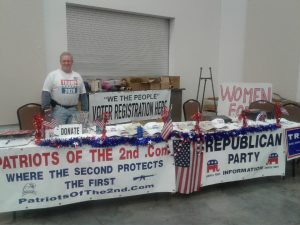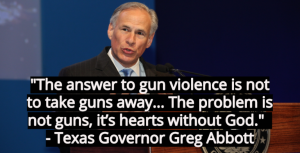 Use of the name and likeness of any candidate, officeholder, or other individual is for the purpose of this Web Site"s political communication only and IN NO WAY indicates any authorization by, affiliation with, direction from, or endorsement by that person of any kind.